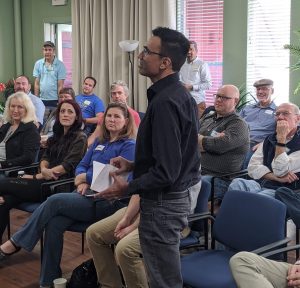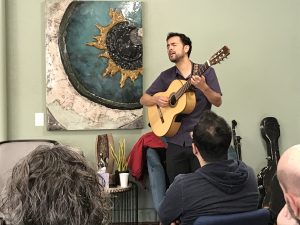 Austin Humanist Community envisions a world in which secular people express themselves without judgment, find community with other compassionate, inquiring individuals, and positively impact the lives of others by applying humanist values.
We are proud to be an affiliate organization of the American Humanist Association. To learn more about secular humanism, send us an email. Click here to view our Member Code of Conduct. Click here to view our Sexual Harassment Policy.
---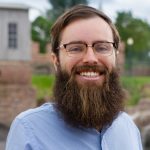 Matthew Hemenway – President
Matthew is an Austin-based filmmaker, teacher, and writer. Raised on a farm in South Dakota and educated in Arizona State's Film and Media Production program, Hemenway moved to Austin in 2012 where he continues to pursue his work with narrative film. Matthew has created video content for clients ranging from credit unions to travel agents, tech startups to governmental agencies, and feature filmmakers to nonprofits. Learn more about him here.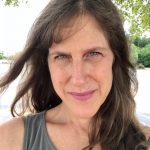 Jan Heimlich – Vice-President
Jan is an award-winning journalist and the author of Breaking Their Will: Shedding Light on Religious Child Maltreatment, the first book to fully examine the issue of child abuse and neglect enabled by religious belief. In 2012, Jan founded the Child-Friendly Faith Project, a nonprofit that raises awarness of religious child abuse and neglect. Jan is is a co-host of the podcast, "Parenting Beyond Belief" and serves on the board of Foundation Beyond Belief. She lives in Austin with her teenage daughter.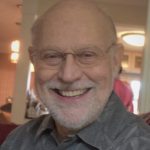 George Agich – Treasurer
George is a retired professor. From graduate work in philosophy to post-graduate work in the medical humanities and medical ethics, he became a pioneer philosopher specializing in bioethics and clinical ethics. He has worked in academic medical centers and medical schools in the US and as a visiting professor abroad. He now pursues an active retirement lecturing and directing the major clinical ethics international conference annually. After too many decades in the north, he returned to Austin in 2011 to enjoy the lively cultural community and the absence of snow. Diversity and tolerance are important values for him coupled with critical inquiry and discussion. The Austin Humanist Community is a perfect fit.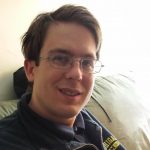 Graham Nessler – Secretary
Graham is a software developer living in Austin. He was born and raised in Texas and had a prior career as a history scholar and teacher with a PhD from the University of Michigan. His book, An Islandwide Struggle for Freedom: Revolution, Emancipation, and Reenslavement in Hispaniola, 1789-1809 (Univ. of North Carolina Press, 2016), examines the interconnected processes of revolutionary upheaval that engulfed the colonies that became Haiti and the Dominican Republic during this tumultuous era. Nessler enjoys building websites and exploring what Austin has to offer.