Austin Humanist Community envisions a world in which secular people express themselves without judgment, find community with other compassionate, inquiring individuals, and positively impact the lives of others by applying humanist values.
We are proud to be an affiliate organization of the American Humanist Association. To learn more about secular humanism, send us an email. Click here to view our Member Code of Conduct. Click here to view our Sexual Harassment Policy.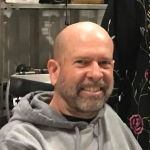 John Waters – Secretary
John is a retired computer systems designer whose experience includes managing teams and departments for small startups and multi-national corporations, and he is currently a life coach.  He has long been active in the AHC and is passionate about building a secular community that will meet the needs of not only Austinites but also humanists around the globe.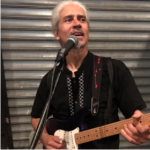 Jimmy Joe Natoli – Vice President
Jimmy Joe is a talented Austin area musician who has been finding great musical talent to perform at our Sunday gatherings. He manages AHC's social media accounts and continues to contribute his time helping the AHC thrive.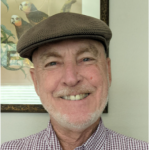 Kevin Foy – President
Kevin is a retired Registered Nurse who has also been a high school English teacher, speech coach, and auditor. Kevin has been assisting with AHC MCing duties and coordinating volunteer activities, and continues to contribute his time helping the AHC continue as an organization and grow as a community.